THS band temporarily switches from competition band to show band
Marching band is a well loved tradition at Tallmadge High School, but this year's band is experiencing something different. The THS band has temporarily switched from a competition band to a show band. Band director Joe Kuhlman said the pandemic altered their plans.
"We are currently taking a year off from competing since all in-person marching band competitions were canceled over the summer.  Later this year, I intend to evaluate whether we want to return to competitions in the fall of 2021," Kuhlman said. 
In a competition band, there is a specific performance that is perfected throughout the season. Band members perform the show they worked on at marching band competitions. At the competition, they are judged based on their musical and marching precision, artistic effectiveness and color guard performance. The band's scores determine if they move on to the State Marching Band finals. 
"My initial reaction about hearing we were switching to a show band was a little morbid. I really enjoy being a competition band and it's what was the core of the band here at THS," sophomore Spencer Fleming said.  "It was a big Tallmadge tradition for our band to go to competitions most Saturdays and have this beautiful show for everyone to see."
In a show band, members perform multiple shows around different themes. Bands can get very creative with their themes and music. Show bands do not attend competitions, but sometimes they travel to band festivals and parades in order to get feedback from marching band experts and see other bands. 
"I honestly didn't really care. I thought it was going to be mostly the same and in my opinion it is," sophomore Brynn Kensinger said.
The band is preparing for the Homecoming Parade Oct. 22, and the Senior Pep Rally and the home football game against Revere Oct. 23. As they wrap up this unusual season, members like Fleming hope a return to competition band is in their future. 
 Fleming said, "We loved being a competition band and we hate to see the competition band go. We never wanted to be a show band. It's really the struggle of finding the light in being a show band."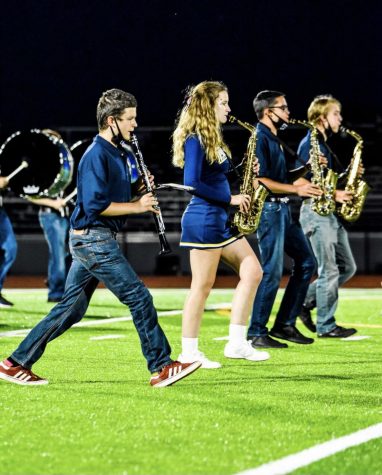 About the Contributors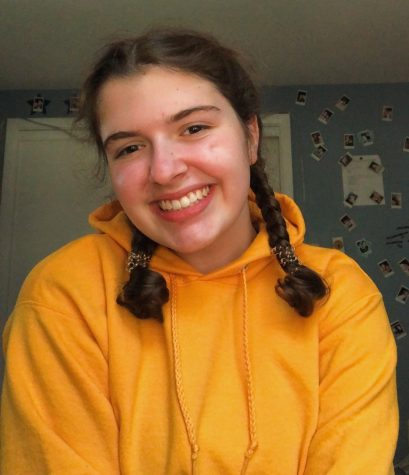 Claire Taylor, Staff Writer
Junior Claire Taylor joined The Devils' Tale staff this semester. Outside of school she enjoys reading, baking and spending time with her friends and...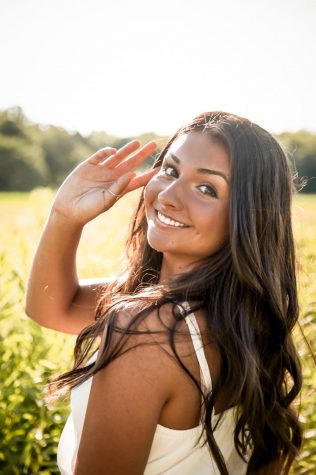 Cirina Matos, Co-Editor-In-Chief
Sophomore Cirina Matos is currently in her third semester of writing for the Devils' Tale, holding the position of Co-Editor-In-Chief. Outside of the Devils'...