Homecoming week approaches with new activities
Hannah Fiume, Co- Online Editor and Social Media Editor
October 12, 2020
With all of the obstacles given to the senior officers this fall, they have created a plan for Homecoming. The Homecoming Promenade: "A Red Carpet Event", as they are calling it, will be as socially distant as they can make it. The plan has been approved by the Summit County Board of Health as well as Tallmadge High School administration.
"The plan for homecoming is to have a sort of 'homecoming experience' like they did for prom last year. You'll sign up for a time and show up with your date or friends and get pictures taken," senior officer Jackson Queen said.
So far, the senior executives and senior class advisor Julie Headrick have decided on what kind of experience they want to put out and have started to plan around it. They are trying to move forward with the plan to make sure they properly execute it.
"This idea came easily when we found out that a real homecoming wasn't possible. The other senior officers and I decided that we should still have a homecoming experience, as we didn't know how many events were going to be cancelled this year due to the pandemic," Queen said.
The theme this year is "A Night at the Oscars". The promenade will be on Saturday, Oct. 24 from 5 to 8 p.m., and students may sign up in groups of four to walk across a red carpet to take pictures against different backdrops and with celebrity cardboard cutouts. Photographer Brooke Frazier will come and take pictures as the "paparazzi" also take pictures along the walk. TACA teacher Dave Obney will be DJing.
"We decided to still have a homecoming because we want to have as many normal and fun activities that are safe as we can. Homecoming is a favorite among many people in all grades. Even though it isn't a dance, this homecoming experience still provides a chance to dress up, get pictures, and create some fun high school memories," senior class president Anna Seisel said. 
Each group will have ten to fifteen minutes to walk through and get pictures. It is recommended to plan ahead with your group to schedule a time that works for everyone. Headrick has sent out a Google Form to sign up for time slots last week.
"I'm very happy with the decision to go forward with homecoming. It's very exciting to have a school event to look forward to since many of the favorite fall activities have been canceled," Seisel said. 
While the senior officers are excited for the event, they are still worried about unexpected changes, attendance and weather.
"My biggest worry is that something will happen that will cause Summit County or Tallmadge administration to cancel the event. The plan has been approved by Summit County, so I'm hopeful, since things have been going in the right direction," Headrick said. "We're also worried that students won't embrace this offer. I want them to know we're trying to give them the best experience possible, but now it's up to them to make the most of it." 
About the Writer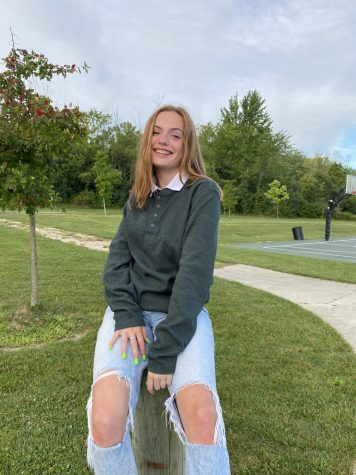 Hannah Fiume, Social Media Editor
Senior Hannah Fiume is a Co-editor for online and is also serving as the Social Media Editor. She was the Business Manager for two years but has been a...