"Little Women" set as fall play
Theatre Arts Career Academy (TACA) students decided the fall play this year will be "Little Women". Opening night is planned to be Dec. 2 in the auditorium. 
Teacher Dave Obney is the co-director of the fall play. Obney said that due to Covid, the cast will record the show then broadcast it at a later date. The cast will be following the health guidelines during rehearsals, but during the show they are planning to perform more naturally.
"If we need to go fully remote, we will continue the show, but shift into a remote-only performance mode, which we will have a plan for. The show WILL go on," Obney said. 
Teacher Brin Charek is the co-director of "Little Women".  Charek has a bachelor's degree in acting and directing. She was also a professional youth theatre director. 
"We oversee the creative vision and are the ultimate decision makers for how things look and feel on stage. We work as a team to make decisions on the technical elements of theatre (set, costumes, lights, and sound), budget matters, and most importantly help the actors achieve a great performance by working with them on staging, character development, and cast unity," Charek said about her and Obney's duties as directors. 
Charek said that if the Covid cases do rise, they will see if they can push back the broadcast time, and they will take the precautions they need to stay safe. 
Senior Karli Christ will be performing  in her 20th show this year. Christ will be playing Marmee March, who is the mother in the  show.
Christ said, "I'm really excited for fall play. So far it's been great. Within the first week of rehearsal, the entire cast is already off book, which is amazing."
Little Women Cast List

In 1889
Miss Tomlinson-Rae Raeanne
Josephine March- Morgan Goodchild
The March Family
Mr. March- Greyson Knapp
Marmee March- Karli Christ
Meg March- Hannah Gibson
Jo March- Ellie Zalar
Beth March- Madison McKinney
Amy March- Isabella Casterline
Hannah- Madison Carlton
Aunt March- Jordan Boughner
Next Door
Mr. Laurence – Jacob Carlson
Laurie- Mason Schmidt
John Brooke- Alex Wagner
In Town
Mrs. Moffet- Aubrey Sanderson
Clara- Arianna Rusinoff
Jenny- Skylar Swanagin
Mary- Britney Cox
Sarah- Madeline Alberts
Katy- Natalie Almaraz
In New York
Mrs. Kirke- Kirstie Fontanez
Kitty- Madeline Alberts
Minnie- Skylar Swanagin
Professor Bhaer- Trevor Moravcik
About the Writer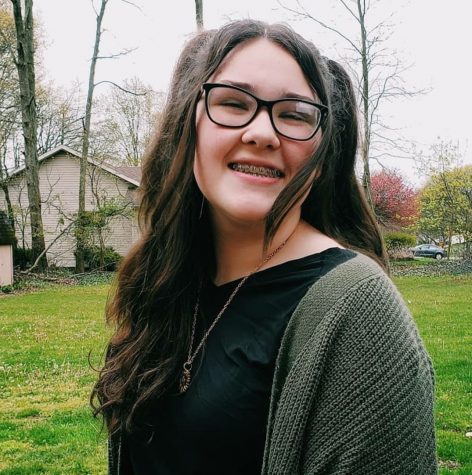 Keira Leitner, Staff Writer
Sophomore Keira Leitner has joined the newspaper staff for this first semester and hopes to do this her whole high school career. She is on the JV tennis...