Graduation to be held at high school stadium
For the first time in Tallmadge's history, the Class of 2021 seniors will be having their graduation ceremony held at the Tallmadge Blue Devil Stadium. In normal years, graduation is held at E.J. Thomas Hall at the University of Akron, but due to COVID restrictions, the administration has decided to hold the ceremony at the high school location this year.
"I am excited to have graduation at our own stadium because it gives us the opportunity for each graduate to have more guests and for us to celebrate this accomplishment in a familiar place," senior class advisor Julie Headrick said.
This year, students are being given 8 tickets for guests. If Graduation was held at  E.J. Thomas, students would only get about two  tickets per graduate and graduates would not be allowed to walk across the stage, due to new Covid-related restrictions.
"I'm thankful that our teachers did everything they could to give us a practically normal graduation. I am excited to graduate on our home field because it's more personable,"  senior Samira Dadich said.
Graduation is being held Tuesday, May 18, and the ceremony will begin at 6 p.m. If there is severe weather, graduation will be moved to Wednesday, May 19. The graduation parade will be held on Friday, May 14 at 6 p.m.
Senior Noah Caffelle said, "I am grateful that we are able to finish our senior year with a way for us to graduate all together. I like it on the field more because it feels like home and some of our grade's best memories are held there." 
About the Writer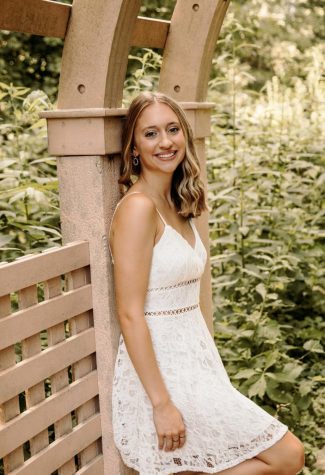 Kelsie Horner, Staff Writer
Kelsie Horner is a senior at Tallmadge and has been on the journalism staff for two semesters. She has also been a member of the yearbook staff for two...