THS artists win Scholastic art contest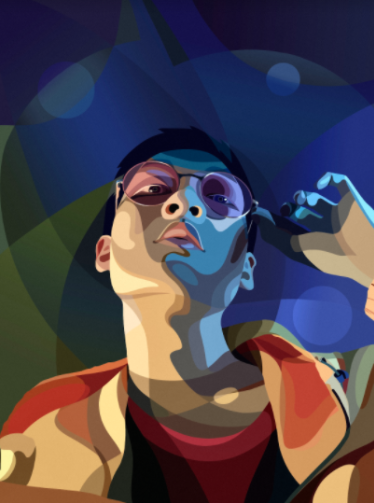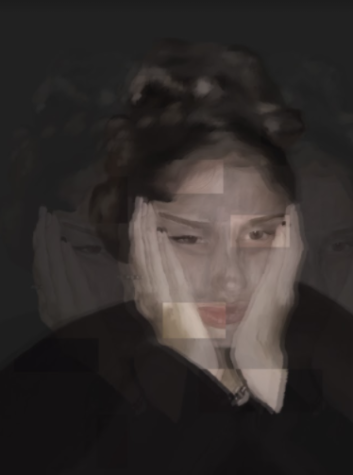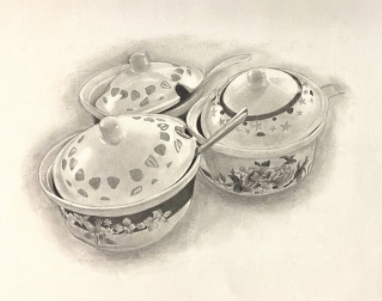 At Tallmadge High School there are various types of art classes you can take using different kinds of mediums or materials. One class offered is Art and Technology taught by art teacher Alexandra Eads, which is a technology-based art class where students use Adobe programs to create their art pieces digitally. Students in her class entered into an art competition through Scholastic. Senior Bao Khoa Le received Gold Key for one of his pieces and an honorable mention for two of the pieces he submitted, and junior Aschertyn Sixt received an honorable mention.
Sixt received honorable mention for her digital self-portrait "Digital Self Portrait" made with Adobe Photoshop. "I originally wanted to do something like a Victorian-style but as I went on it progressed into something else," Sixt said.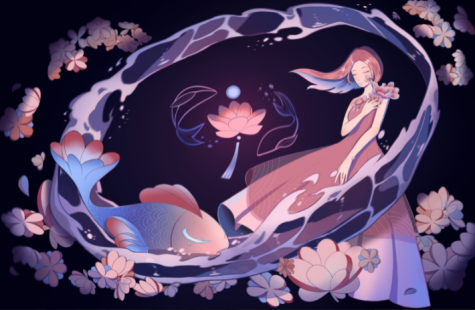 Le received Gold Key for one of his pieces and an honorable mention for two of his pieces. The first piece that received honorable mention was his digital self-portrait "Self Portrait" made with Adobe Photoshop and his second piece was his drawing "Vietnam Seasoning Jars" made with paper and pencil. 
"I didn't expect myself to get such awards, thus I was really surprised and happy," Le said. "I want to thank Mrs. Eads for introducing me to the competition and for helping me a lot in the process of creating these pieces."
Le's art piece "Blooming" won the Gold Key and it will be on display in the fine arts building at Kent State University Stark, 6000 Frank Ave NW, N Canton. If you would like to view this piece on campus it is going to be displayed on January 19th-29th, Monday- Thursday 8 a.m.-8 p.m., Friday 8 a.m.-4 p.m., and Saturday, Jan. 29th from 8 a.m.-1 p.m. They will be closed Jan. 22-23. Masks are required indoors on the Kent Stark campus.
Eads said, "This is one of the greatest achievements for a high school student in the arts."
[Artwork in Featured Image done by Senior Bao Khoa Le].