Teachers complete home projects
Quarantine has given many people a lot of open free time. With all this free time, people tend to become creative. Teachers in our community have completed some interesting home projects in their free time. For example, teacher Lisa Dunton has been building a pool at her house during quarantine.
"We (Dunton and her husband) decided we probably won't be travelling this year or next so we would use the travel budget to put towards our pool," Dunton said. 
Band Director Joe Kuhlman and his family built a stock tank pool in their backyard. He and his wife, Allison, built it together; however, his wife came up with the idea of building it in the first place. First, the two started by leveling the ground in the backyard for the tank. Next, they painted the tank white and installed a filter for it. Then they filled the tank with water and chlorine. Finally they added some decor to make it look and feel more like a sanctuary. 
"It's been great, especially during that long streak of super hot days back in August," Kuhlman said.
Teacher Laura Benedict and her husband decided to build a rock climbing wall in their house. 
"My husband and I are avid rock climbers. My husband actually works for a climbing hold company.  The gyms all closed down and we couldn't climb," Benedict said.  "We've actually been meaning to build one since we had the twins.  It's hard to find time to get to the gyms even when they are open.  This was just our motivation to actually do it."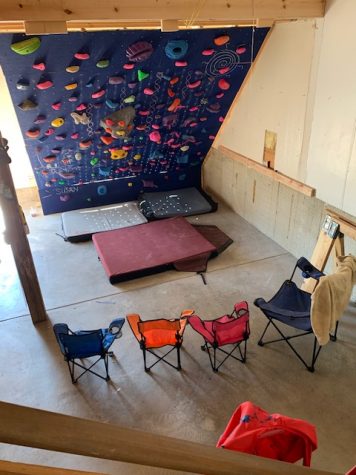 About the Writer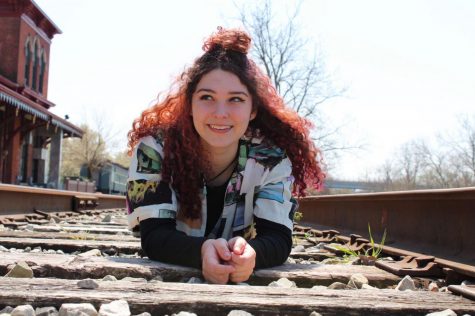 Mia Marino
Senior Mia Marino has been a part of the Devils' Tale for four semesters. Marino plays volleyball for Tallmadge High School. Marino is involved in French...